Language Atelier organises courses taking into account the requests of every single student. Our language courses are dynamic, interactive and effective.
Check our current offers and find the right course for you
Courses taught with Passion
We offer a large selection of corporate and personal courses taught either in your offices or in the pleasant and relaxed atmosphere of our atelier. All our services are available throughout the year!
This is how our group
classes look like!
For your corporate courses you can choose in advance
Types of LA Language Courses
All our face-to-face courses take place in our cozy classrooms in the historical center of Prague at the address Týnská 21, Prague 1 and are English friendly – teacher can explain things in English in addition to the target language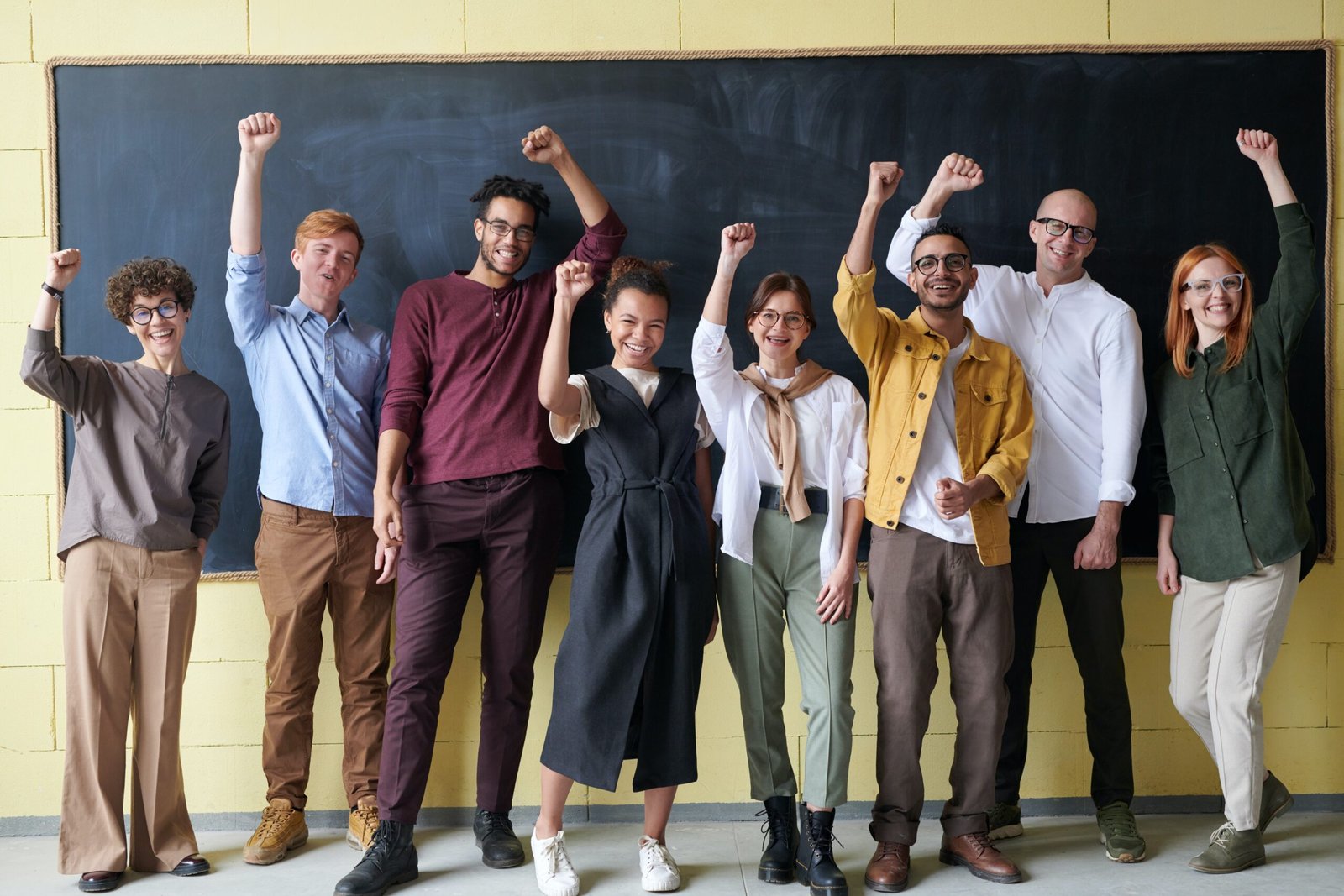 LA GROUP COURSES
Small groups for more effective learning

Do you like group activities, group conversations and language games? And maybe at the same time you would like to meet new people to enhance your experience of living in Prague? So this is the right language course for you: our language school offer courses in small groups, from 3 to 6 students, where you can quickly improve your linguistic skills. Our group course programme is designed to lead students to improve their communication skills in the target language.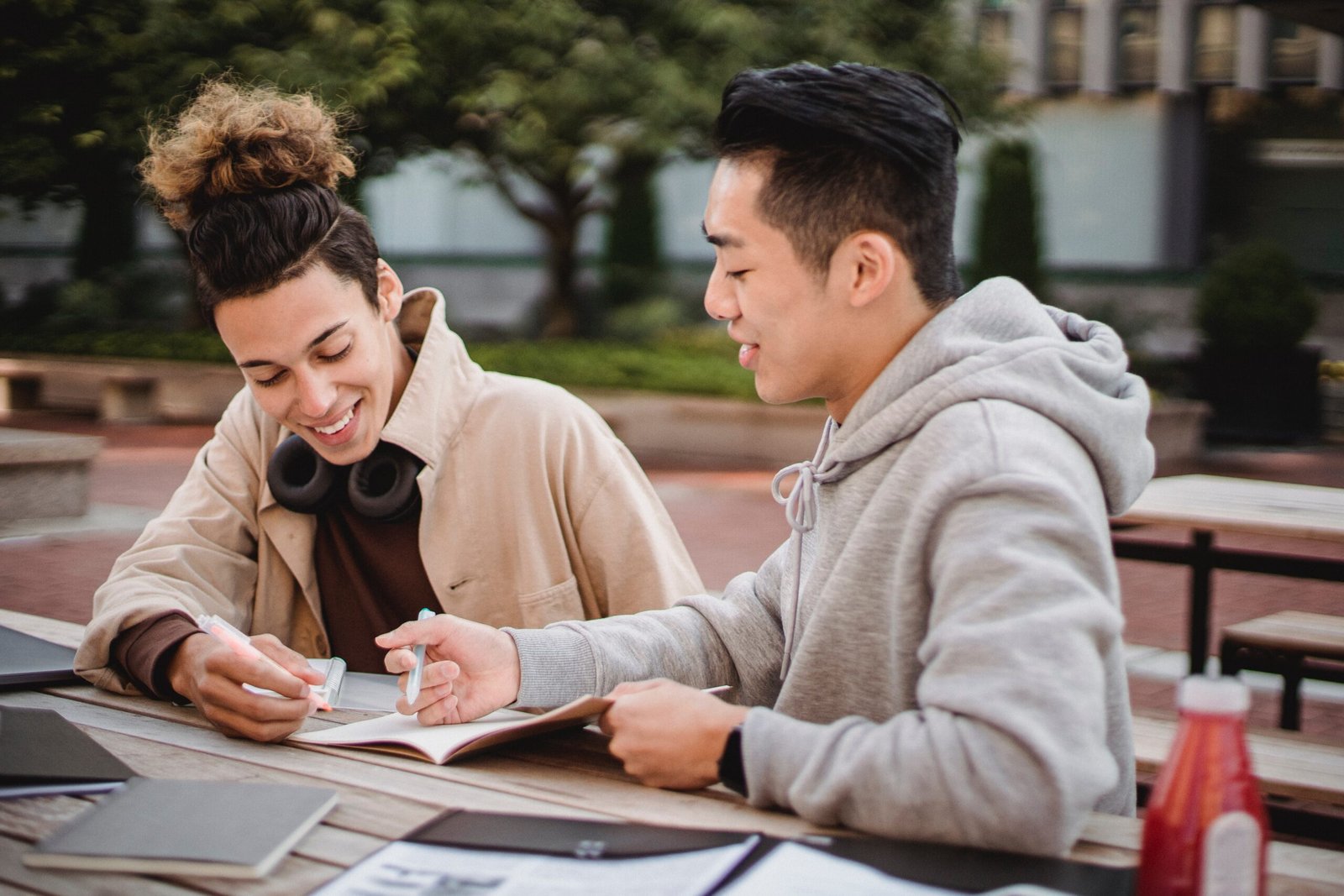 LA individual course

Learn alone - improve faster

Would you like to make quick progress in a language and have a tutor that leads you step by step in your progress? Then an individual course at our language school in Prague is the right choice for you. This kind of course is completely tailored to the student's needs in terms of course programme, schedule, frequency and location of the classes. Our individual courses are highly effective for students who need to make quick improvements, as our experienced teachers can prepare a customised programme for them.
The most useful benefit for your employees

Are you in charge of finding the right language school for your company? If so, it would be a pleasure for us to organise every single detail of the language courses for your company in close cooperation with you and meeting your requirements. Don't hesitate to arrange a meeting with us in order to discuss all the necessary details. Click here to read the feedback of our long-term clients.
Enhance your business language - develop your career

Are you already competent in a language and now it's time to focus on the business side? Tell us what your business field is and we will prepare a specially designed training programme based on the vocabulary, terminology and most common expressions of the specified profession. This course, worked on as a project by students with their trainer, introduces key business concepts and subjects and develops practical language skills for the modern business world.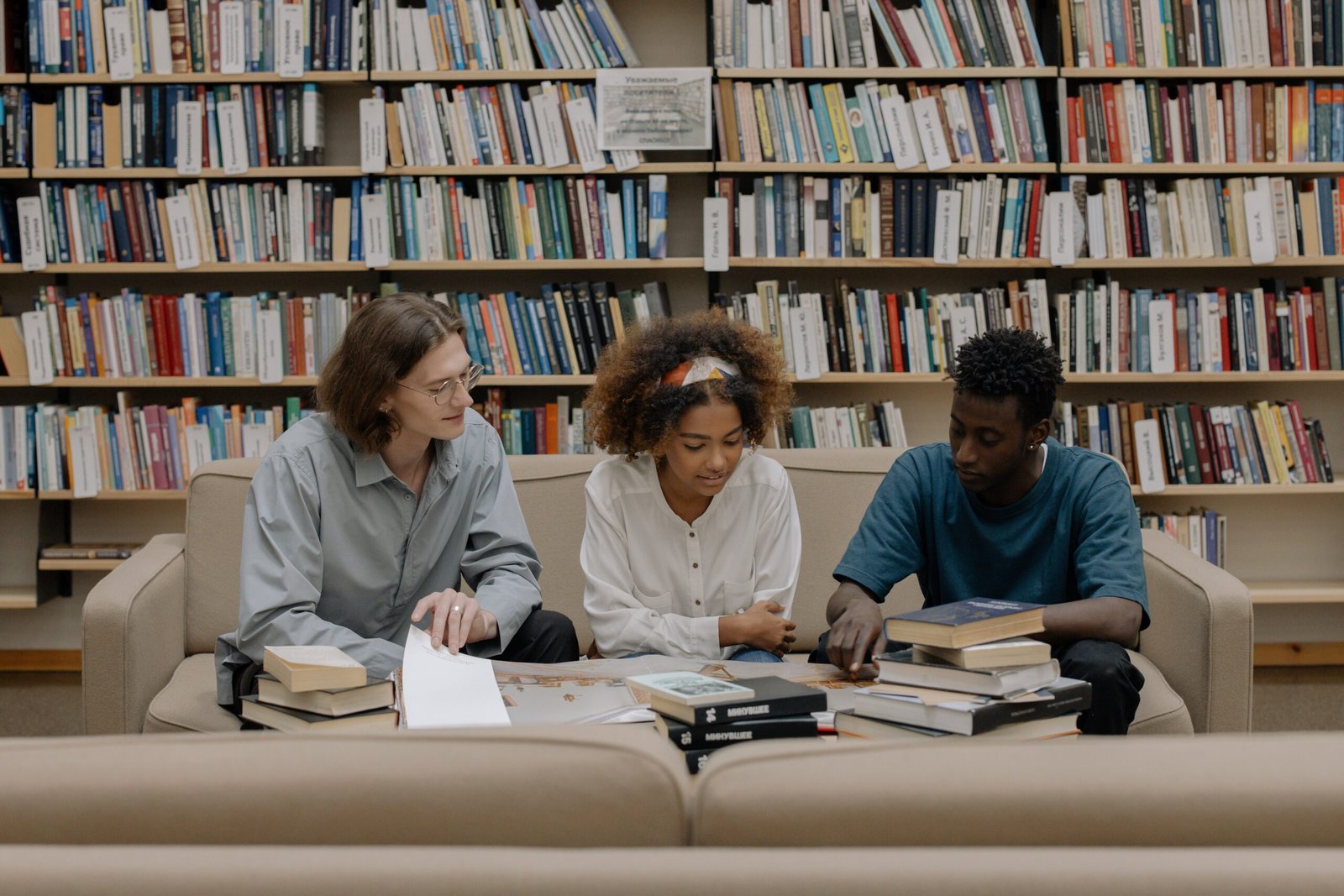 Immerse yourself in the language

Would you like to learn or improve a language as quickly as possible? Or maybe you're changing your working position in the company and the new role requires a very good knowledge of a given language you don't have command of yet? Then you should request an intensive course at our language school in Prague to completely immerse yourself in the foreign language you need. We mostly organise intensive courses as individual ones, but if we receive a request enough time in advance, we might be able to create a small group, too.
Get ready to reach your next goal!

Would you like to prepare for an exam or a certification? Don't hesitate to contact our language school in Prague specifying the exam you'd like to pass. We will choose the teacher who has experience with the given exam and organise this course for you. We will do our best to provide you with the necessary tutoring and the right support that will help you succeed. The most requested exams for the different languages are:
- Czech A2 for the permanent residence (in Czech trvalý pobyt),
- Czech B1 for the Czech citizenship (in Czech státní přislušnost),
- English: the Cambridge certificates First (B2), Advanced (C1), and Proficiency (C2), and the IELTS
- German: Goethe-Zertifikat for different levels
- French: DELD / DALF for different levels
- Italian: CILS, CELI for different levels
- Spanish: DELE for different levels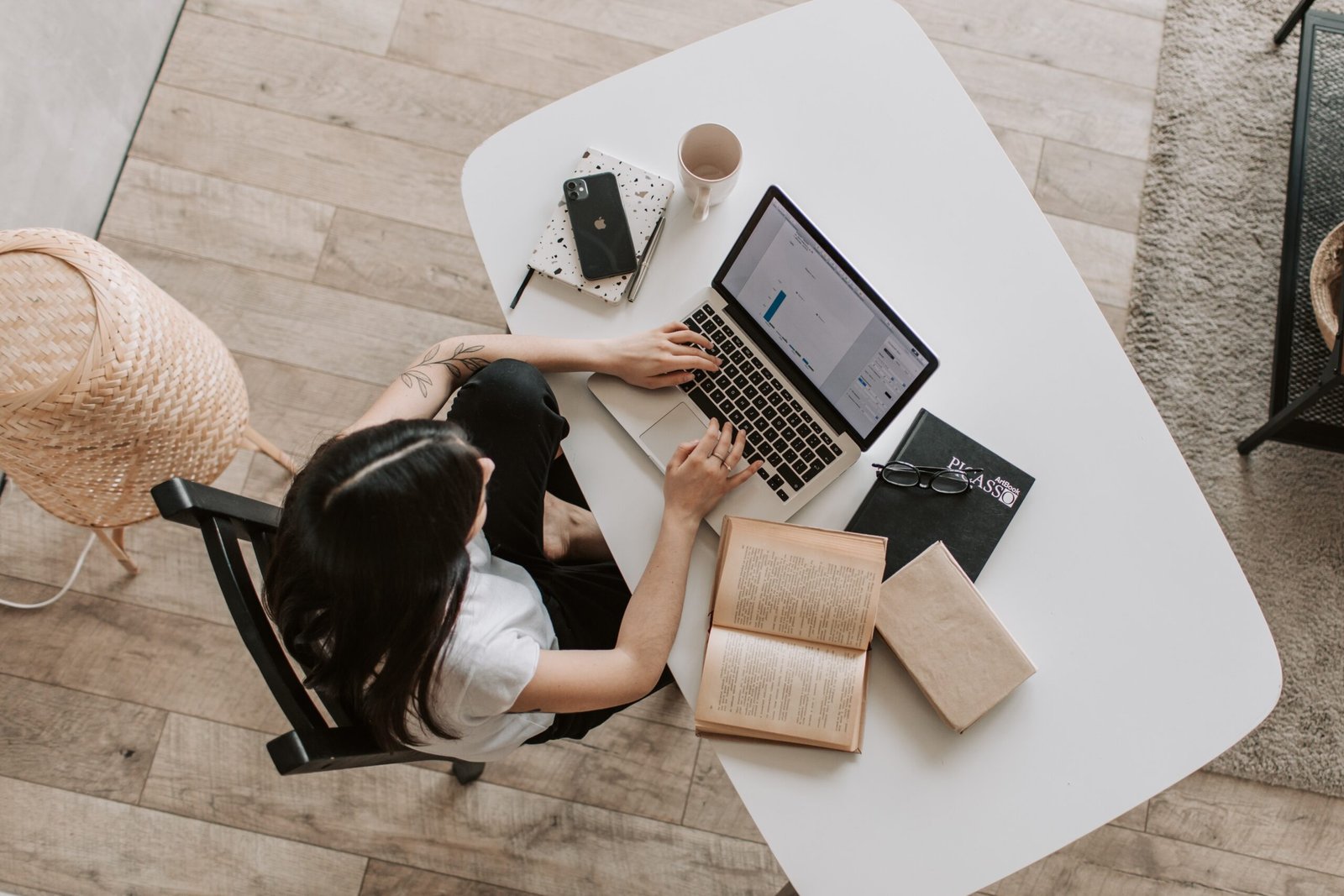 Learn in the comfort of your own home

Would you like to learn a language but you don't want to spend time travelling? Then an online course might be the right option for you! With our language school you can learn a language sitting comfortably in your home or in your office. In this way you optimise your time and you don't need to go anywhere. Our teachers are familiar with the most popular platforms for online classes, such as Zoom, Skype, MS Teams and Google Meet. We also offer the opportunity of online learning in small groups, from 2 up to a maximum of 5 people.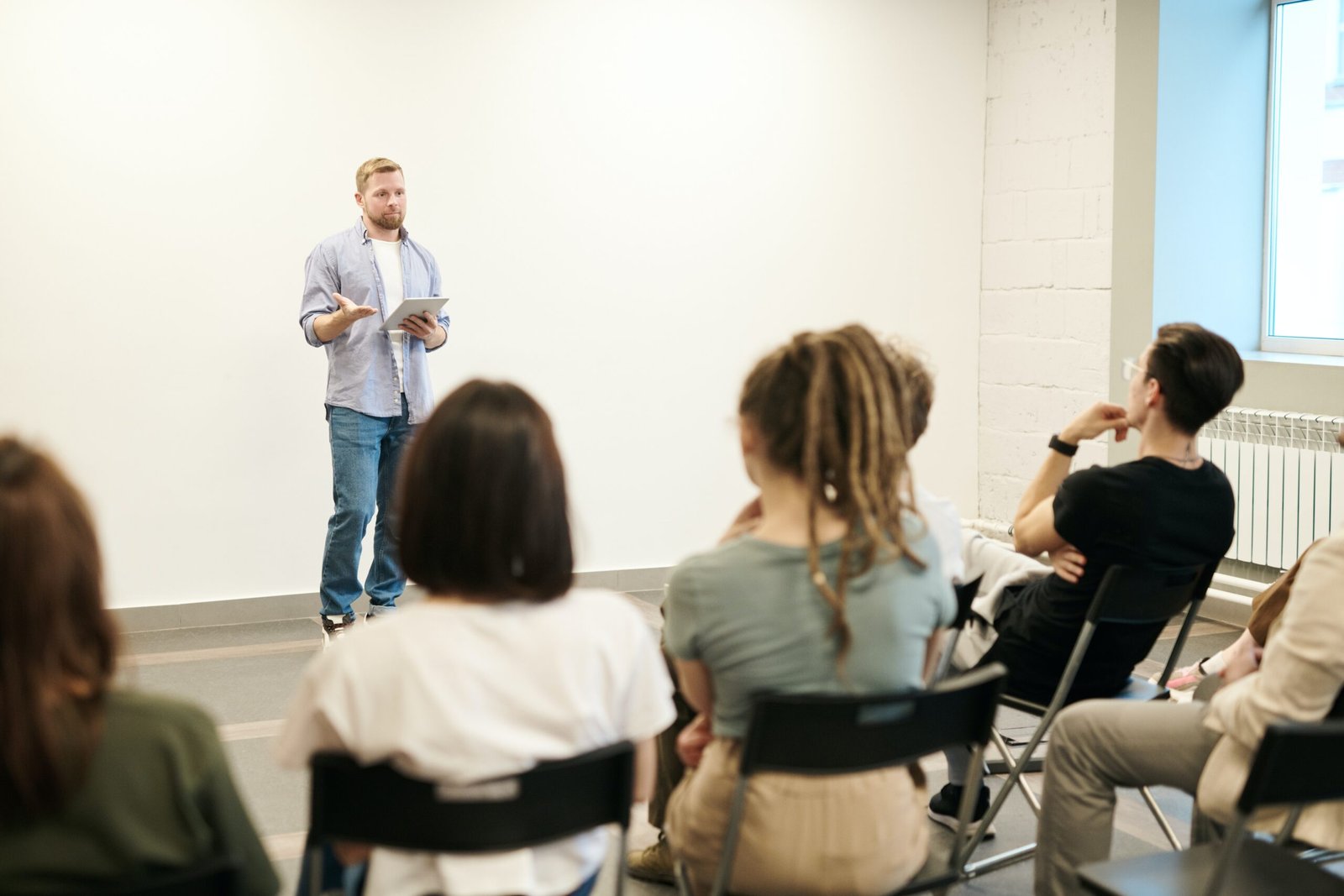 Learning with your partner or friends makes it more fun!

Do you know someone who'd like to learn the same language as you but you haven't found the ideal course for you yet? In this case we could design a customised course for you. Just write us the details of your course and we will arrange exactly the course you're looking for! It might be more fun to learn a language with your partner or your friend and we are ready to make you enjoy this amazing experience at our language school in Prague or by sending one of our experienced teachers to your home.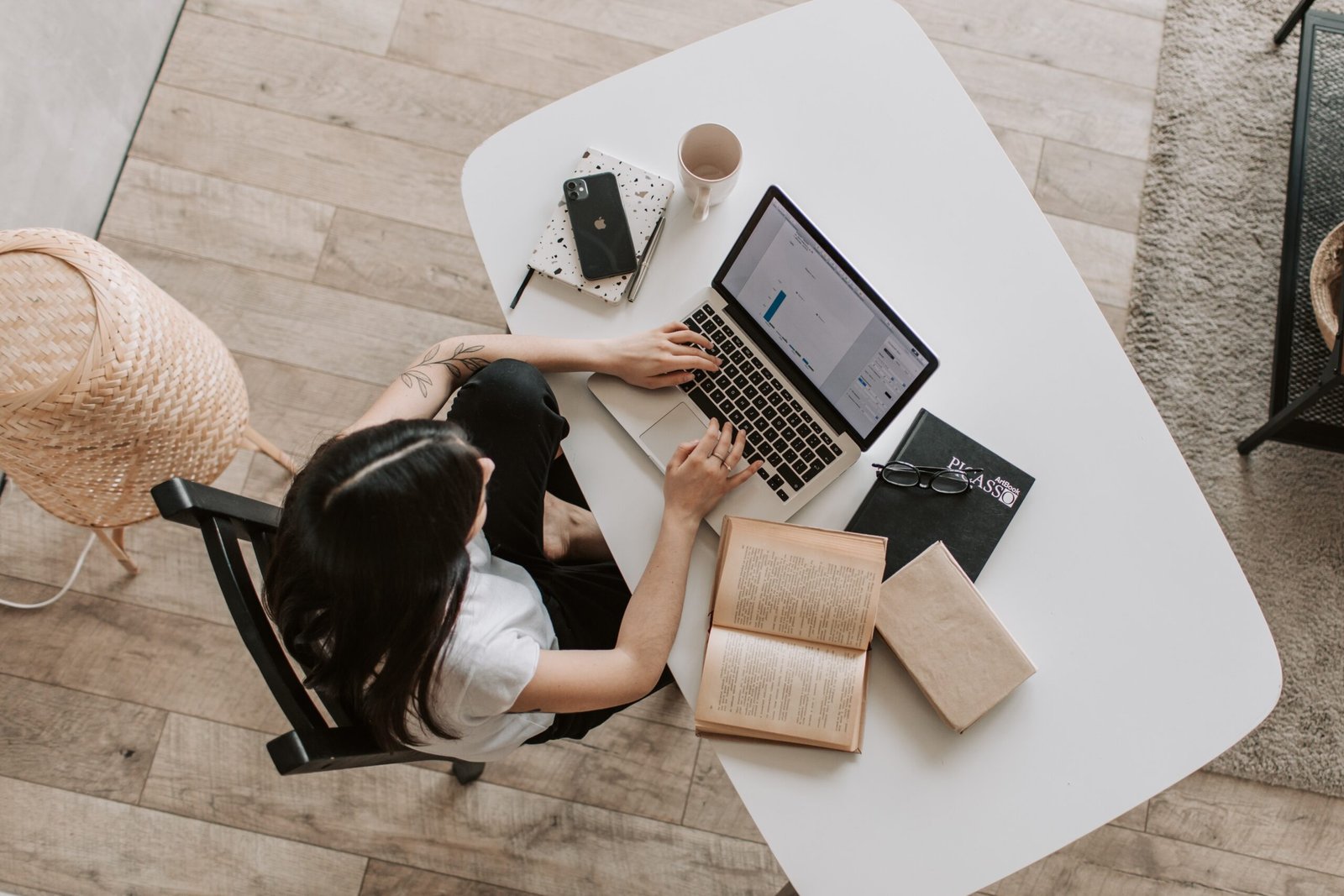 Let your kids learn a language in a fun way!

Have you just moved to Prague and your kids need to learn a new language from scratch? Or do they need to improve a foreign language in order to be able to attend school or to pass a test or exam? Many of the teachers at our language school are used to working with kids and can make their learning experience very enjoyable and memorable using practical books, playing language games and doing many other interactive activities such as drawing and watching videos. We're ready to help your kids develop their language skills and contribute to making their education process and their integration in the new country easier.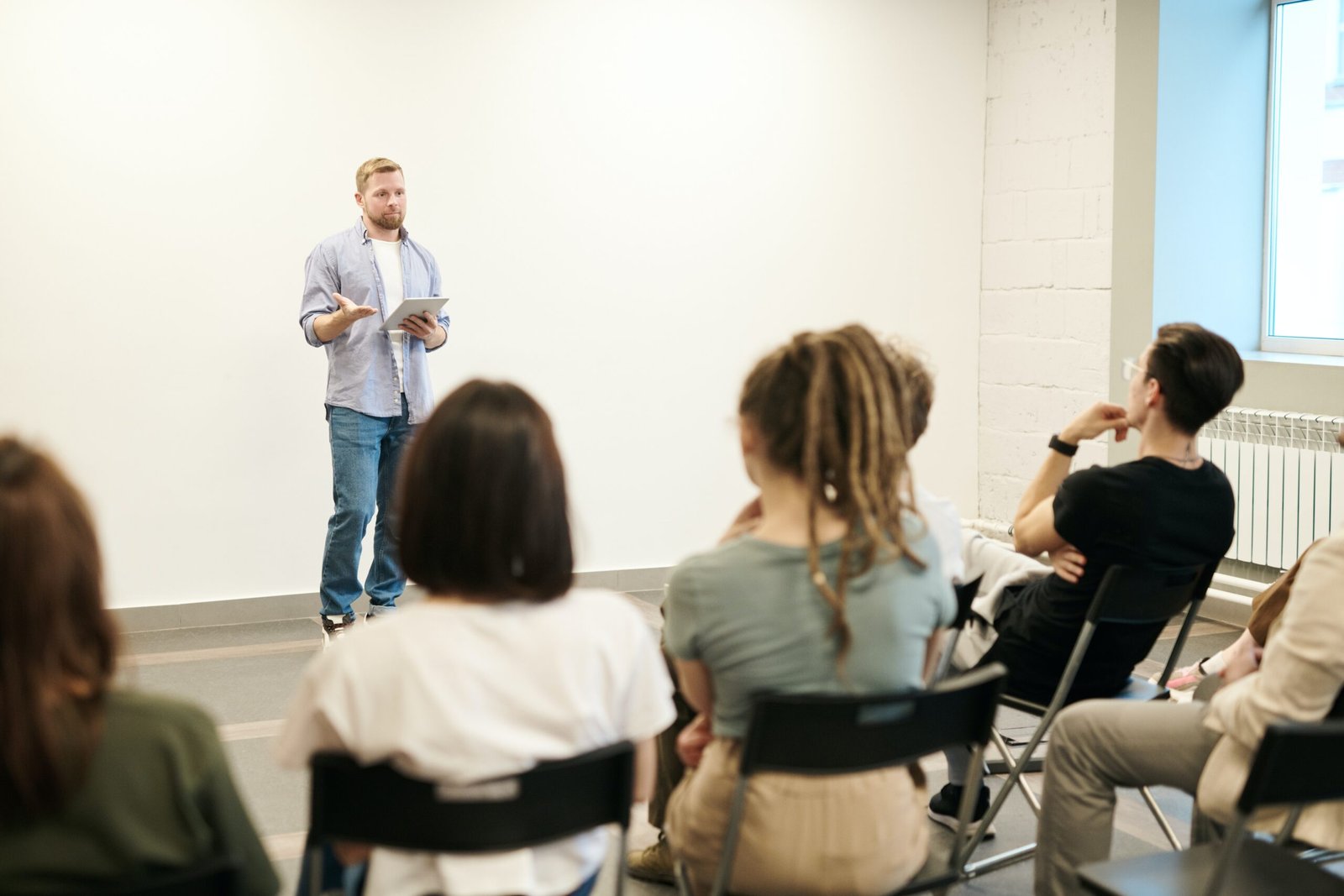 Combine business with pleasure!

Would you like to visit Prague and the Czech Republic and learn a language at the same time? Our language school in Prague can arrange a study trip for you! As our teachers are mostly native speakers, at Language Atelier you can attend a course as if you were in the UK, in Germany, in France, or in Italy, but for a more convenient price. Besides that, you can take advantage of our service of guided tours (for more info click here ) to visit the stunning city of Prague. Also, there's plenty to discover outside of Prague, like many castles, woods and picturesque small villages of the Czech Republic.
Language Level Chart
To get a general idea of what your current language level is and to get an idea of how to place students in a group, here is a detailed description of each level of knowledge, valid for all languages, in correspondence with the EU standard.
You will learn to:
Give basic information about yourself and your family
Ask simple questions
Indicate the time
Talk about the things you do every day
Read short texts
Understand basic conversation
We will teach you how to:
Talk about likes and dislikes
Discuss where and how you live
Talk about past events and future plans
Describe objects and people
Talk about the weather
Ask simple questions
Read short texts
Listen to short dialogues
Write short e-mails and postcards
You will start to develop your skills so that you can:
Make comparisons
Talk about future plans
Agree and disagree
Make simple polite requests
Talk about travel and holidays
Describe people's appearance and character
Talk about possessions
Read longer texts
Listen to more difficult conversations
Write a short letter or story
You will be able to:
Talk about intentions
Make predictions
Express obligations
Give advice
Give and understand instructions
Talk about your holidays, the news and relationships
Write a short CV
You will have gained the confidence to be able to:
Express your personal opinions in a discussion
Speculate
Speak alone for about 5 mins.
Understand short newspaper articles
Write a formal letter
Write a detailed CV
Make formal telephone conversations
Make travel arrangements
As an advanced student, you will learn how to:
Talk about imaginary situations in the present and the past
Give longer presentations
Write longer formal and informal letters
Understand longer and more complicated texts
Watch and understand films in English
Speak confidently on any topic
Use short questions to show interest
Pay and receive compliments
Use phrasal verbs and idioms appropriately
You are now a fluent speaker and will practice how to:
Use idioms and colloquialisms appropriately
Analyse the language in context
Understand films and literature
Improve fluency and accuracy